DEMO: [ intro ] - hymnal verse - ad lib organ - harmonized descant
Hail to the Lord who comes is John Ellerton's devotional retelling of the Nunc dimittis, with Christ's first visit to his temple very unlike the one it prefigures: no shouts proclaim him nigh. It was published in Carey Brock's Children's Hymn-Book in 1881. Ellerton worked a number of curacies and rectorships of no particular note - his life's work was as a hymnologist: writer, translator, and editor credited with 86 published hymns. Hail to the Lord who comes is appointed for the February 2 liturgical feast day usually known as Candlemas, The Presentation of Christ in the Temple. It also serves as a congregational Nunc dimittis or Phos hilaron. In some lectionary cycles, the story of Simeon falls in year C on the First Sunday of Advent (2017, 2020, etc.).
Hymn tunes with the 'Old' assignation are those that appeared Sternhold and Hopkins' The Whole Booke of Psalmes, and the tune for Psalm CXX, now OLD 120TH, appeared without attribution in 1569 - the 20th year of publication. Initially, the Psalms were rendered without tunes into the standard meter for ballads - now, common meter - so they could be sung to familiar tunes; this particular Psalm, however, is in a very uncommon 66.66.66 meter. Harmonizations of the tune appeared in other publications, beginning with Italian expatriate William Daman (née Damano) in 1579, but it was not until 1621 before Thomas Ravenscroft provided an a cappella harmonization (faburden) for this collection, which he marked "Italian Tune." This became the foundation for the modern versions published in Hymns Ancient & Modern (1904), now paired with Ellerton's hymn, and Ralph Vaughan Williams harmonization for the 1906 English Hymnal.
About the Whole Booke of Psalmes
In 1549, Thomas Sternhold published a collection of nineteen Psalms for 'secular' (i.e., lay) devotional use in the courts of Henry VIII and Edward VI, where he was a courtier. He died that same year, never to see (or imagine) his work become the first standard hymnal of the English reformation. John Hopkins quickly published a postumous volume of thirty-seven of Sternhold's Psalms, adding seven of his own, and thus launched the collection that became The Whole Booke of Psalmes, with Sternhold and Hopkins memorialized for all time as the authors. Over time The Whole Booke of Psalms accrued new translations, and began to add tunes, hymns, and harmonizations, these usually in the form of a faburden with the 'church tune' in the tenor. Sternhold and Hopkins was in publication for over 300 years.
Candlemas Solemn Evensong at All Saints Ashmont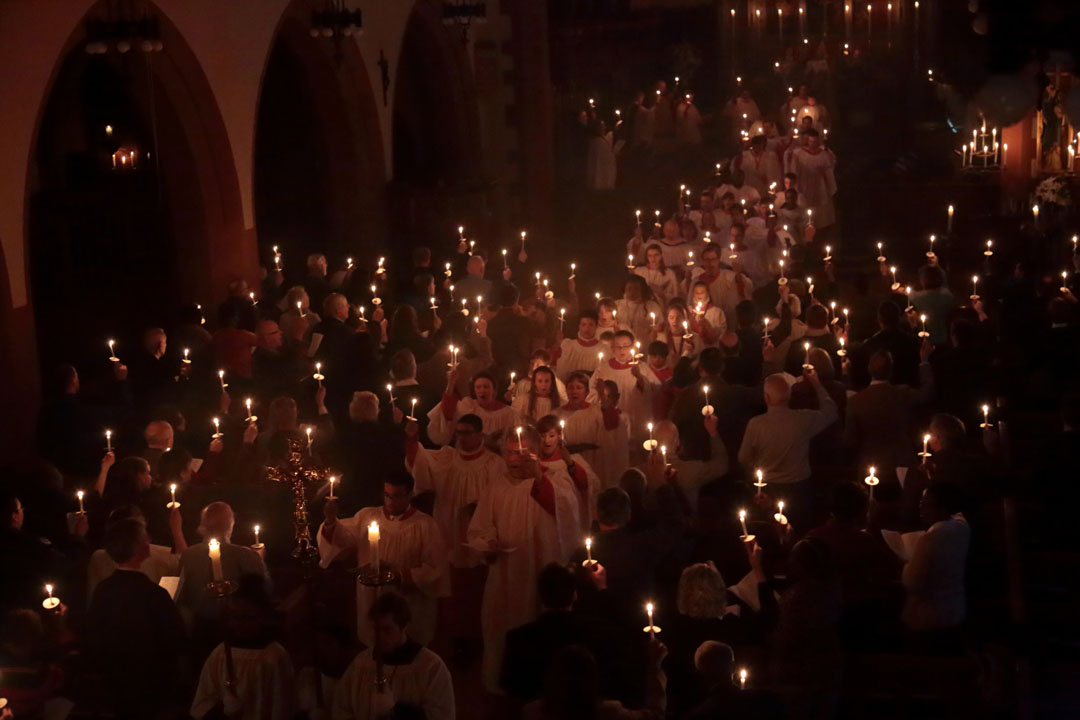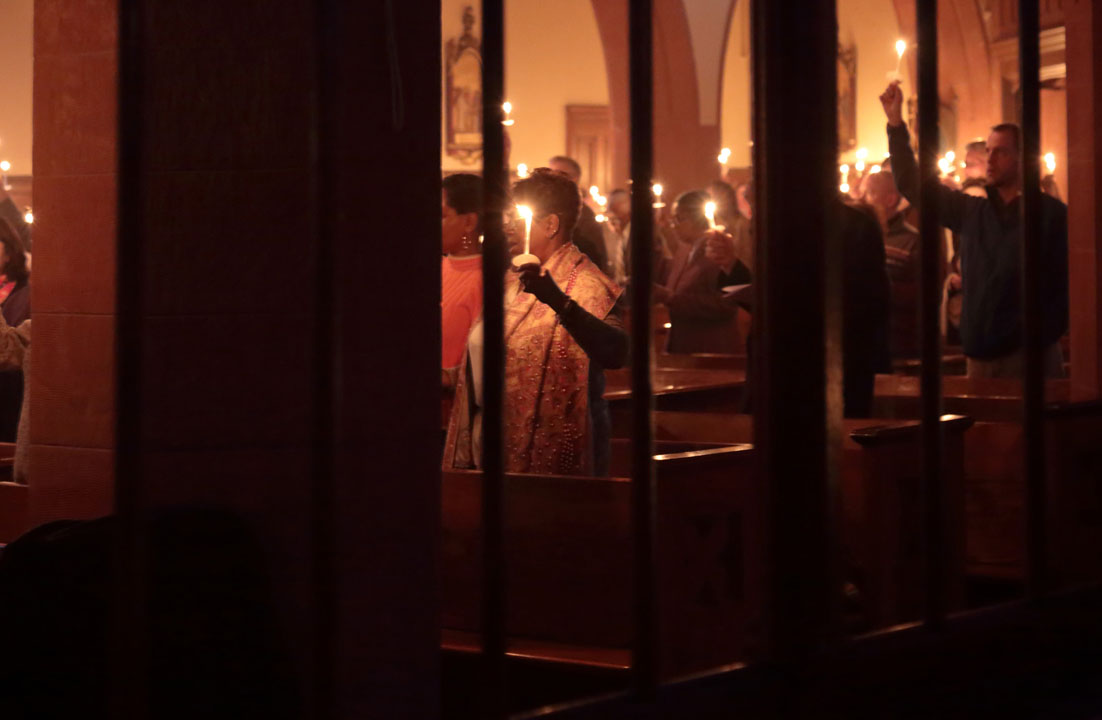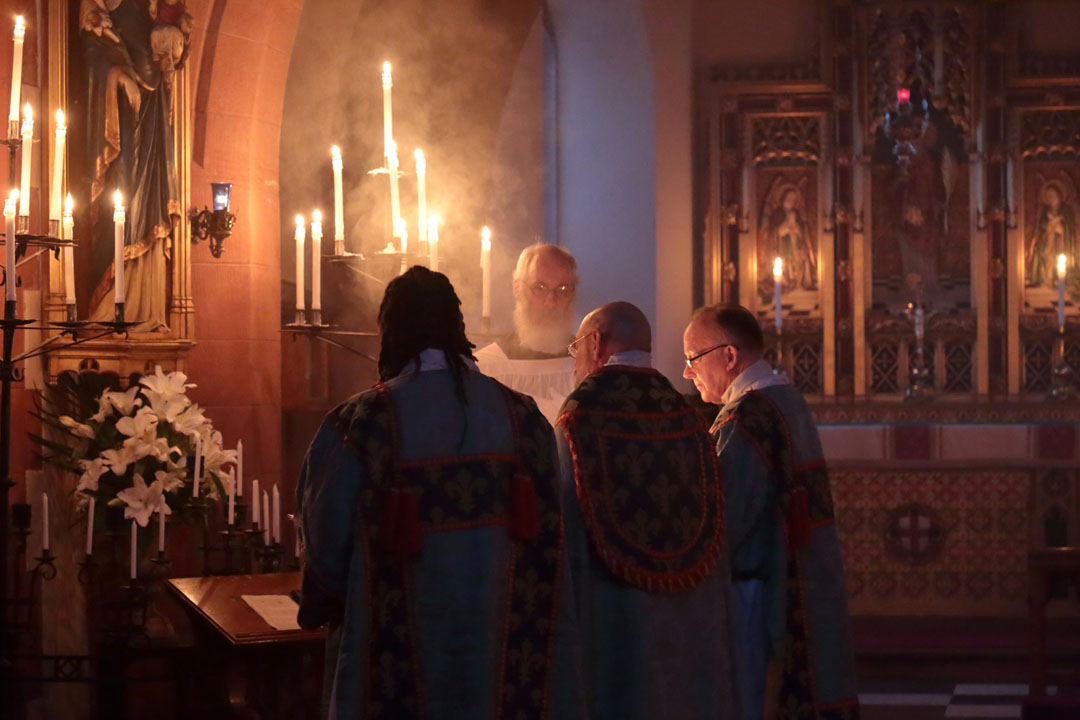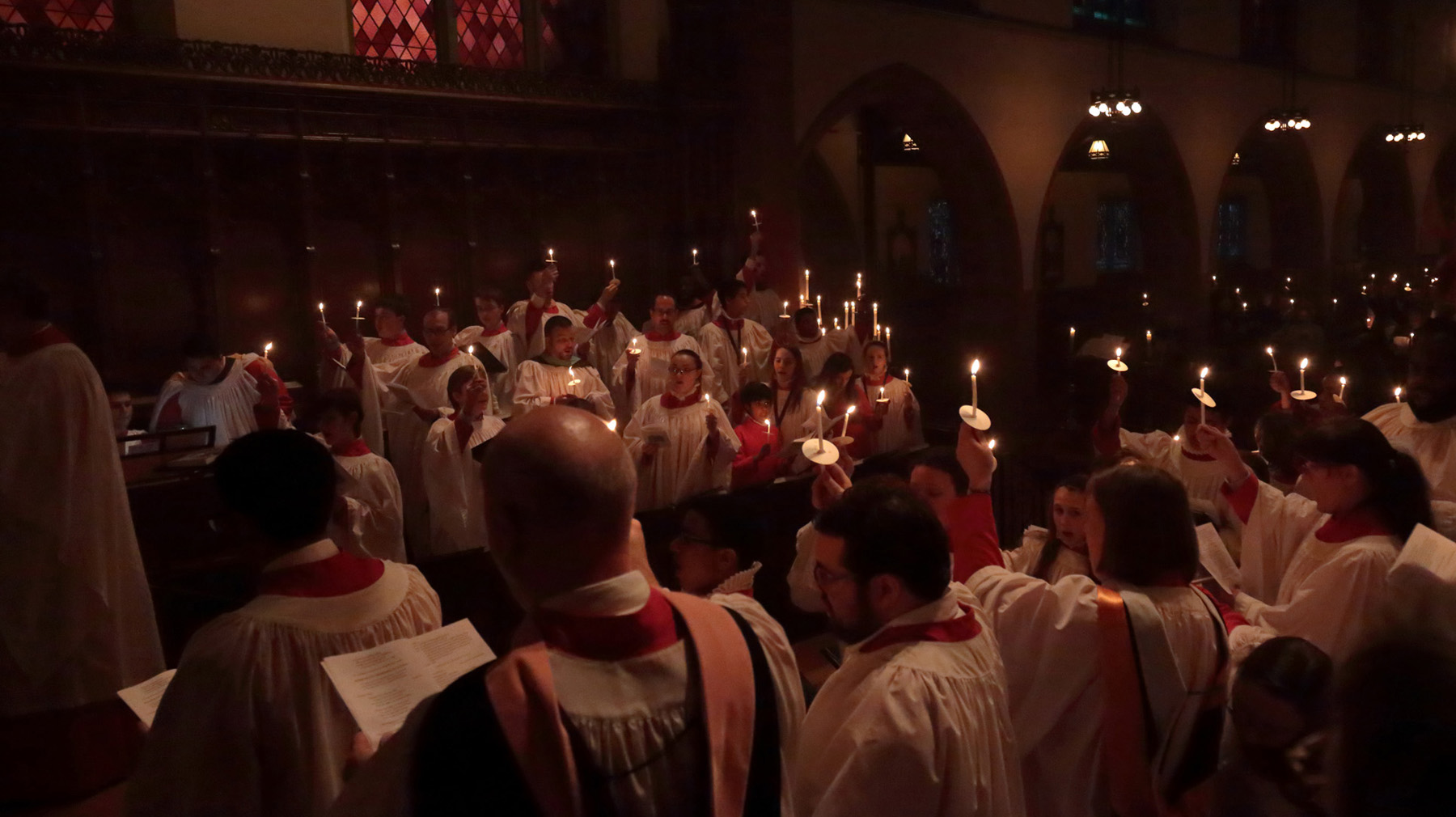 Descant one step lower (in C) (link)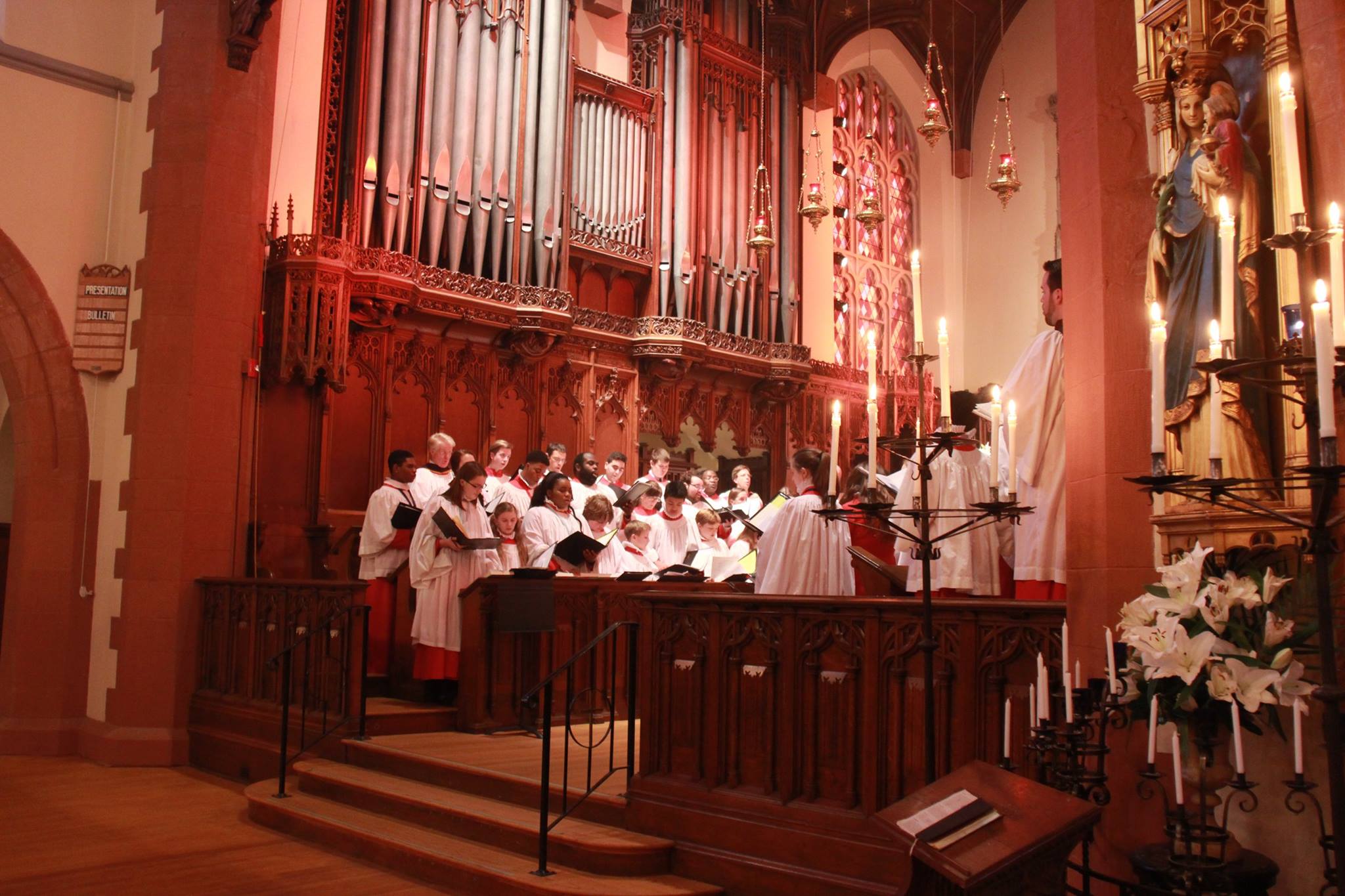 Combined choirs of All Saints, Ashmont, and All Saints, Worcester. // Conductor: Graeme McCulloch, Organist and Choirmaster, Worcester // Organist: Andrew Sheranian, Organist and Master of Choristers, Ashmont (Skinner Organ Co. op. #708)
Commissioned in loving memory of Damone Clarke
Descant verse–
O light of all the earth, thy children wait for thee!
Come to thy temples here, that we, from sin set free,
Before thy Father's face may all presented be.
–John Ellerton, 1881