Descant to the hymn tune LLANFAIR. Audio: hymnal verse - harmonized descant. Free score.
1 hymnal (Robert Williams)
Hail the day that sees him rise, Alleluia!
glorious to his native skies; Alleluia!
Christ, awhile to mortals given, Alleluia!
enters now the highest heaven! Alleluia!
4 descant.
Lord beyond our mortal sight, Alleluia!
raise our hearts to reach thy height, Alleluia!
there thy face unclouded see, Alleluia!
find our heaven of heavens in thee. Alleluia!
Of uncertain origin, this tune is probably a traditional air, though long attributed – on thin evidence – to Robert Williams, a singer blind since birth with a gift for musical transcription. He (allegedly) entered the tune under the name 'Bethel' in a manuscript book inscribed '1817,' a postdated claim not made until seventy-nine years later. The tune was first published without attribution as 'Bethel' in Peroriaeth Hyfryd ('Sweet Music,' 1837) with a harmonization by John Roberts (also known by his bardic name, Ieuan Gwyllt). By 1906 the tune had acquired the name LLANFAIR, a common placename in Wales signifying an area (Llan, "parish", a cognate of "land") associated with a church of St. Mary (Fair). The tune name is popuarly considered eponymous with the famous (and famously long) place name on the island of Anglesey, birthplace of Williams. The signature Roberts' 1837 harmonization remains the standard to this day.
Hail the day that sees him rise was written by Charles Wesley and was united with LLANFAIR from the outset. The text itself, however, has been subject to numerous alterations by virtually all publishers, due in no small measure to the original being eleven verses. The source text - and its many deriviatives - has a clear association with the Ascension. An overwhelming majority of hymnals have their own variant of Wesley's hymn, some of them significant departures. Henry Francis Lyte, Scottish born and educated at Trinity College Dublin, wrote Praise the Lord, his glories show about the same time as LLANFAIR (Bethel) was first published. This text has been quite stable, enduring far fewer surgical procedures.
"God both roars and whispers in the ears of those who love Him."
– Christopher Michael Friedrich (1980-2013)

Image: St. Mary's Church -- Llanfair Pwllgwyngyll, Anglesey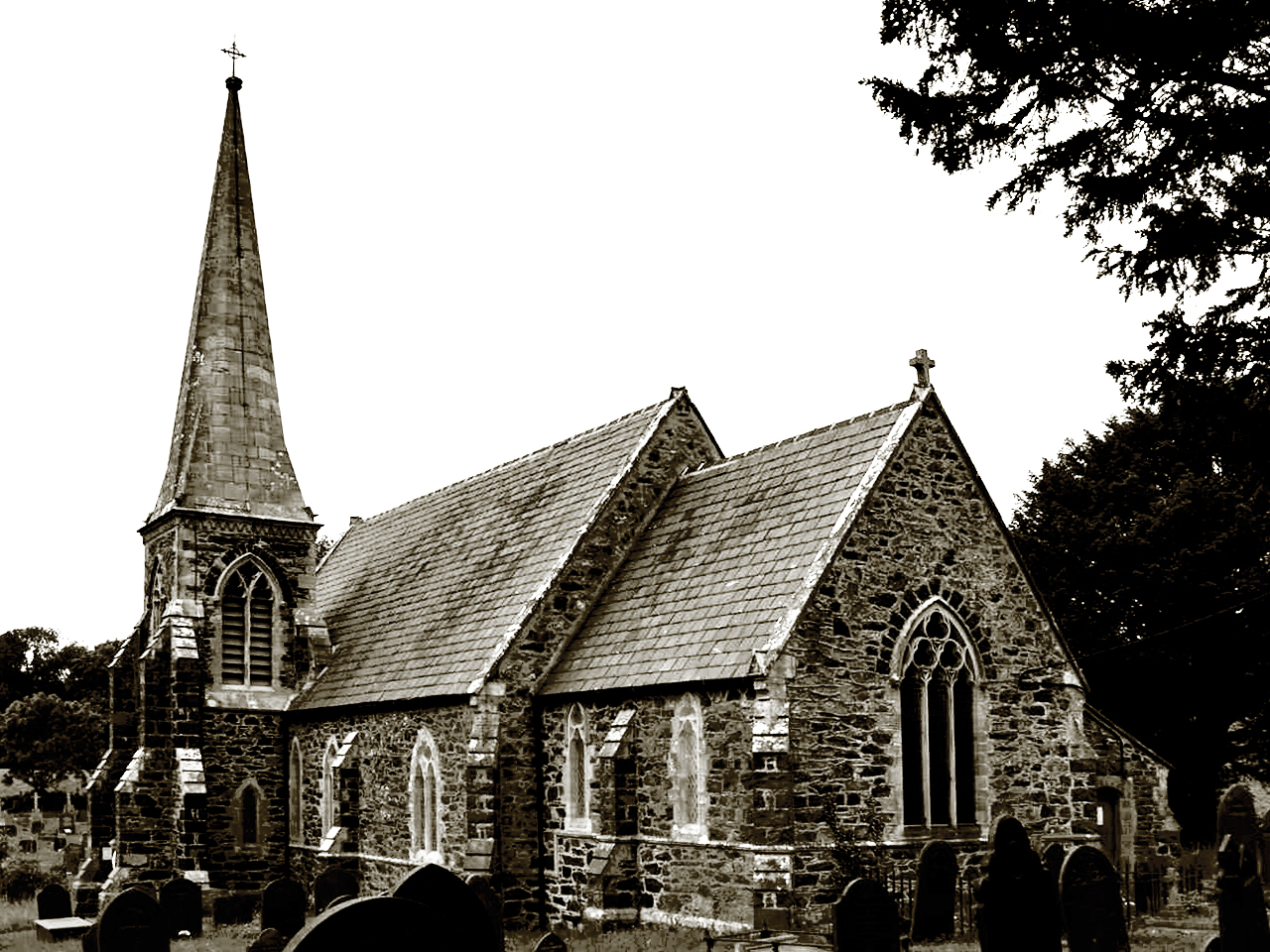 Sources:
Glover, Raymond (ed.), The Hymnal 1982 Companion, New York: The Church Hymnal Corporation, 1994
Johnston, James B, The Place-names of England and Wales, London: John Murray, 1915; via Archive.org
Lightfoot, James T, The Music of the Methodist Hymn-Book, London: Epworth Press, 1935
McCutchan, Robert Guy, Our Hymnody, New York: Abingdon Press, 1937
Wikipedia, Llan (placename)
Updated: Sep 20 2015
Hail the day that sees him rise
Praise the Lord, his glories show
Descant verse: Hail the day
Lord beyond our mortal sight,
Alleluia!
Raise our hearts to reach thy height
Alleluia!
There thy face unclouded see
Alleluia!
Find our heaven of heavens in thee.
Alleluia!
– The Hymnal,1982