AUDIO: Prologue ad lib., hymnal verse, a cappella verse, bridge ad lib, and harmonized descant. (download ad lib here.) Updated December 2022, slight rev. January 2023Free score.

DUKE STREET was first published anonymously in Henry Boyd's Select Collection of Psalm and Hymn Tunes (1793), and later credited to John Hatton (1710-1793) in William Dixon's Euphonia (1805). Other than that he lived in Duke Street, in the township of Windle in Lancaster, England, virtually nothing is known about Hatton, who composed several other hymn tunes of lesser note. Over twenty English hymn texts have been set to DUKE STREET, the signature setting being Isaac Watts' Jesus shall reign where'er the sun. Watts (1674-1748) was a prodigy as scholar and preacher, and a significant percentage of his prolific collection of hymns was written almost entirely in a two year period. Widely liked by the full theological spectrum of his day - from ecclesiast to nonconformist - he wrote generally to elevate sung praise, and some were written specifically as responses to his sermons. Also attached to this arrangement are verses of Timothy Dudley-Smith's 2003 hymn, Kingly beyond all earthly kings. (This verse - and the full text - is under copyright to Hope Publishing Company and a license to use and publish the text must be obtained directly from the publisher; used here by permission).
This descant was written for Philip Johnson (1950-2013), at the time dean of the New Hampshire Chapter of the American Guild of Organists. It was sung at the closing evensong of the spring 1996 NHAGO gathering by the choir of All Saints Church, Peterborough.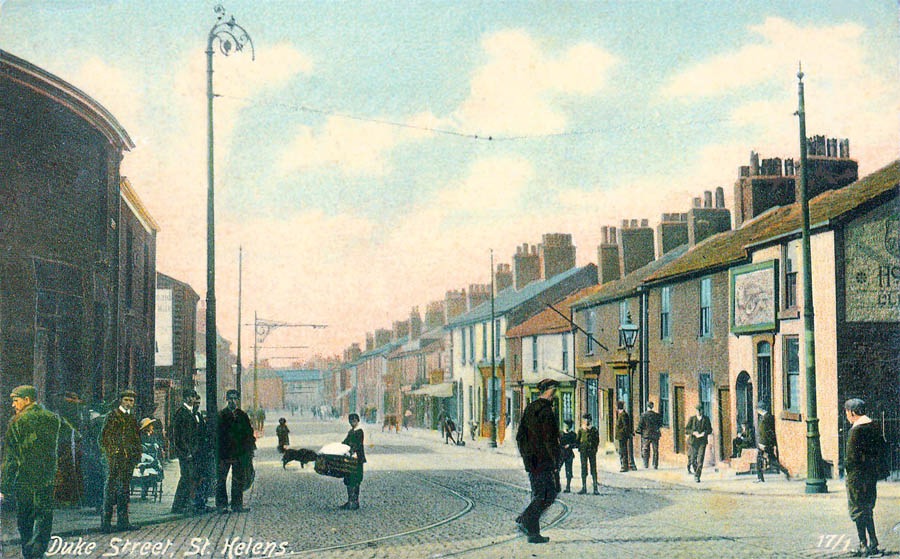 Image: Duke Street c. 1910 | MUSIC UPDATED: Sept 2022 (ad lib and descant verse)
Jesus shall reign where'er the sun
Descant verse (Jesus shall reign):
Let every creature rise and bring
peculiar honors to our King;

angels descend with songs again,

and earth repeat the loud amen.
– Isaac Watts, 1674-1748 (alt.)

Kingly beyond all earthly kings
(Timothy Dudley-Smith
© Hope Publishing Company)