Descant to the hymn tune DARWALL's 148th. Free score with: prologue | bridge | harmonized descant. Free score.

The author of "Ye holy angels bright", Richard Baxter (1615-1692), was a poet and cleric - serving Oliver Cromwell at one point as a regimental chaplain, and then upon the Restoration, was appointed chaplain to the throne; he was subsequently offered the bishopric of Hereford, which he declined. He finished his career as a "nonconformist minister," a kind of freelance lecturer or speaker, not in holy orders and without a parish. The text appeared in his work, Poetical Fragments, which was expanded three times, then followed by a supplement.
John Darwall (1731–1789) was an English clergyman and hymnodist best known for his setting of Psalm 148, known as Darwall's 148th, which was sung at the inauguration of a new organ at St. Matthew's Church in Walsall, England, UK, where he was curate, then vicar. This four-part arrangement was first published in Aaron Williams' New Universal Psalmodist (1770) with the tune in the tenor.
Version published in New Universal Psalmodist, 1770: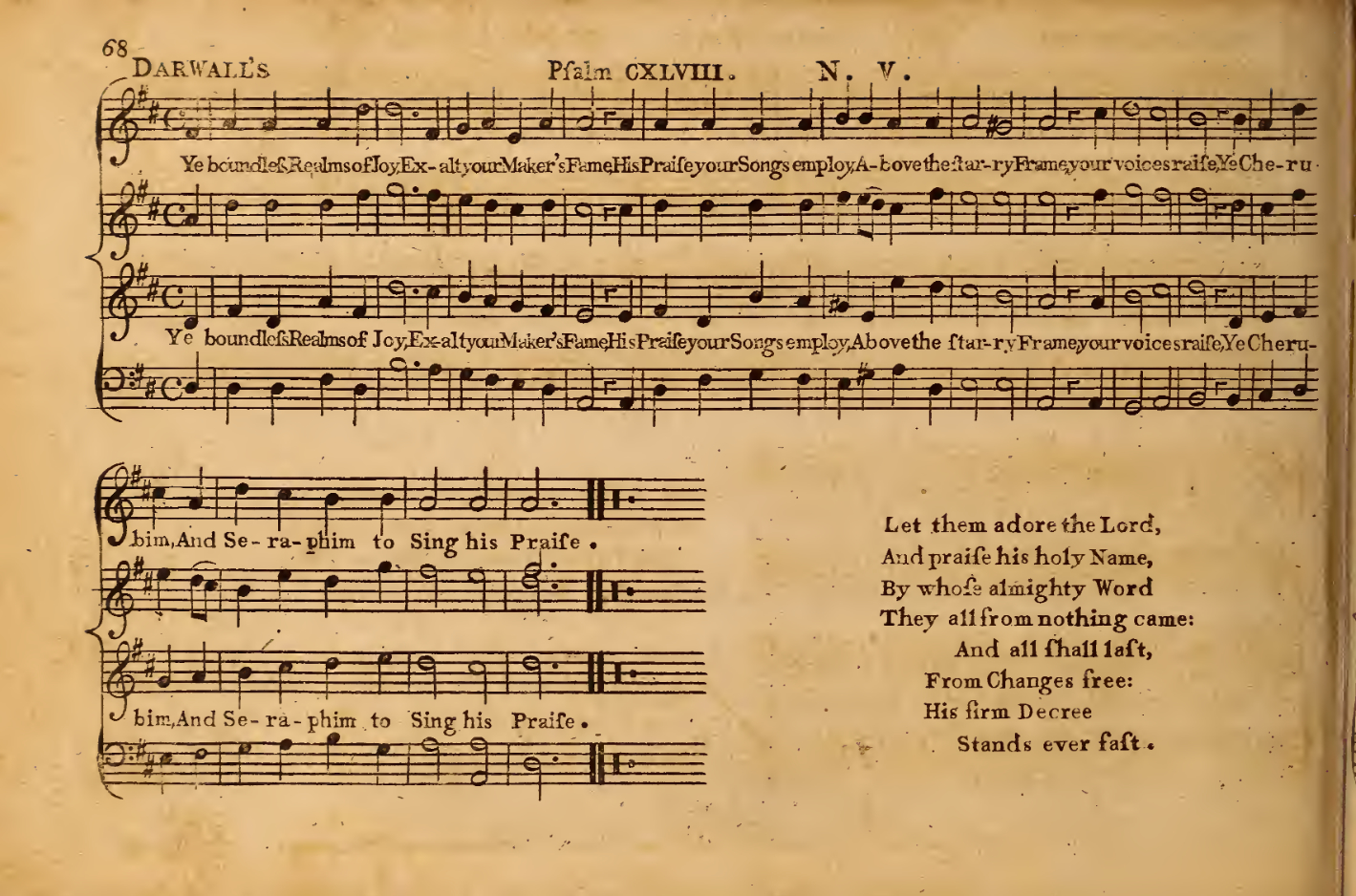 Updated: October 2019, 2020 (changes to organ part only )

Descant verse:
My soul, bear thou thy part, triumph in God above:
and with a well-tuned heart sing thou the songs of love!

let all thy days till life shall end,

whate'er he send, be filled with praise.
– Richard Baxter, 1681

Wesley text - Rejoice, the Lord is King.
Descant written for James Higbe, 1995.