Two-verse study with intro, hymnal harmonization (H82) and harmonized descant Free score.
The earliest extant publication of the tune we know as GRAFTON was published in Chants ordinaires de l'office divin, a collection of chants for use in the liturgy of the hours published in 1881 (below). The appointed hymn was Tantum ergo, a combination still in regular use. The tune acquired the name GRAFTON in Songs of Praise (1925, ed. Sydney Hugo Nicholson), despite there being an American shape note tune of the same name. In The Hymnal 1982 Companion (1991, Amazon link), Raymond Glover notes that this tune probably dates to "before the nineteenth century," likely another example of the French diocesan tunes found in 18th C antiphonaries, which include CAELITES PLAUDANT, CHRISTE SANCTORUM, HELMSLEY, etc. The anonymous 15th C. text was translated by John Mason Neale in 1851, but later revised in 1861 for Hymns Ancient and Modern.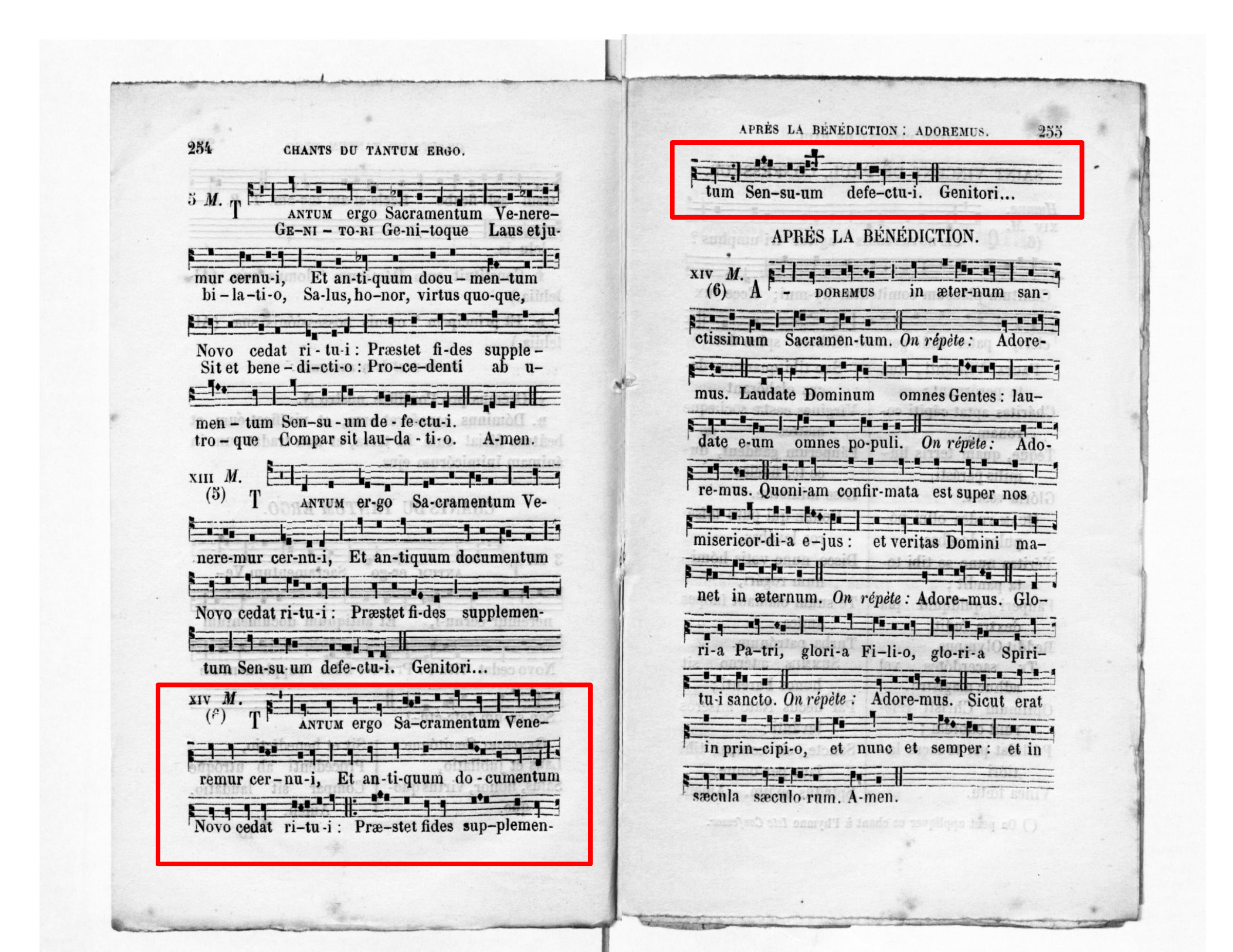 To the Name of our salvation
Therefore we in love adoring, this most blessed name revere,
holy Jesu, thee imploring so to write it in us here,
that hereafter heavenward soaring we may sing with angels there.
– Latin 15th C., tr. John Mason Neale (1861)